Website home page
11:29 pm 04/Jan/22
In preparation for the Nativity Eve Feast, there will be 3 liturgies held - Arabic, English and Kids. 

Please note the following safety measures that will be in place for each liturgy;
COVID questionnaire (1 per family) filled and presented at entry. Click here to download and print the questionnaire.

Rapid Antigen Test done ON THE Day after 5pm per adult. Negative results to be shown at checkin. 

Matins start at 7pm for Priests & deacons ONLY. Congregation can join from 8:15 pm (Offering the Oblations)
Additionally, Sunday School celebrations on Christmas Day will be cancelled. 
We ask you to please support and cooperate with instructions from the Medical and Check-in teams for the safety of all and our beloved Church. 

Please also continue to practice all the COVID safety rules including social distancing, wearing of masks and not congregating after the services on site. 
Thank you all for your understanding & prayers. 
God bless,
The Church Fathers


11:09 pm 17/Oct/21
As per the updated NSW Government health orders, ALL our congregation are able to attend Mass from Monday 18 October, regardless of vaccination status.
Please use Panagia for all Liturgy bookings (capacity limits apply):
An update regarding other services (including Sunday School) will be announced in due course.
Thank you for your patience, your prayers and we can't wait to see you all at Church.
God bless.
05:07 pm 08/Oct/21

28 Tout 1738AM
Friday 8th of October, 2021
Our Ref: B.D.02.124.20.21
No. of Pages: 1
Diocesan Office
Diocesan COVID-19 Guidance 001
Our dear sisters and brothers, children in the Lord.
We have missed you all dearly, and it is wonderful to be gradually restoring services in our parishes, which have been our homes for so long. As we return, we will all be rejoicing with the Psalmist saying "How lovely is Your tabernacle, O Lord of hosts! My soul longs, yes, even faints for the courts of the Lord" (Psalm 84:1-2).
By God's grace, as of the Monday 11 October 2021, after NSW reaches the 70% double-dose vaccination target, we look forward to welcoming you back to church.
Eased restrictions will allow those who are fully vaccinated to re-attend church liturgies and re-enter church premises.
We encourage you all to please follow the NSW Government guidelines regarding vaccination for your own safety and the safety of others. This includes, at this stage, and according to government restrictions, not attending church services until you have received both doses of your COVID-19 vaccine (if eligible).
In line with what is required of us by health authorities, please have your certificate of proof of vaccination available on entry.
As per the NSW Government guidelines, as we reach the 80% target, places of worship will be legally permitted to accommodate for everyone, both the vaccinated and the unvaccinated, to return. It has been projected that this date will be 25th October 2021, although recent projections predict an earlier date. We want to receive you into your parishes and communities as soon as we possibly can.
Until further notice the churches will only be open for liturgical services, including vespers and midnight praises.
In the interests of us all looking after one another, we would also ask that you follow the usual precautions, including checking in, not attending if unwell, social distancing, hand hygiene and wearing masks.
We pray God's protection upon you all, and look forward to welcoming you back to your home.
It is expected that Government will continue to update the rules and regulations and we will continue to reflect those changes as they come through. Praying for the safety and wellbeing of all the community.
Clergy Council of Diocese of Sydney
09:44 pm 02/Oct/21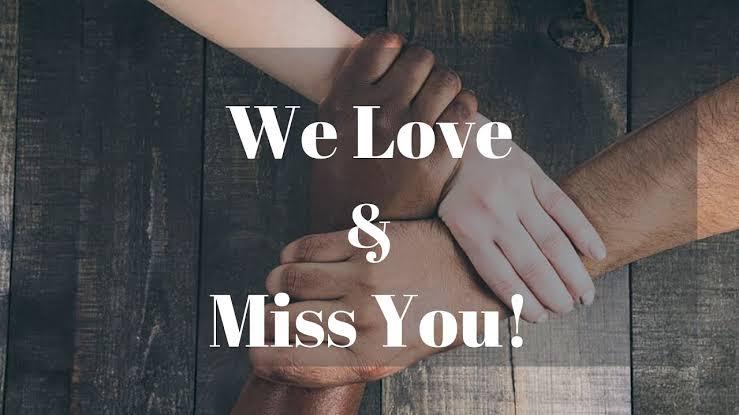 Dear beloved congregation,
WE MISSED YOU!
The good news is, we have a return to Church plan based on advice from the NSW Government, starting with Liturgy services commencing on the 11th of October!
First and foremost, we need to ensure that we keep everyone safe - especially our most vulnerable congregation members. 
"And if one member suffers, all the members suffer with it; or if one member is honored, all the members rejoice with it. Now you are the body of Christ, and members individually."1 Corinthians 12:26-27
The following plan has been agreed with the Church Fathers and Board of Deacons members:

Panagia bookings will resume for Liturgies only, commencing from 11 October. 

Bookings will be open on Monday 4th of October from 12pm, subject to capacity limits and booking rules.
Our Cathedral will not discriminate between vaccinated or un-vaccinated parishioners
As a STRICT condition of entry, a negative Covid-19 test result must be presented, along with a valid booking. 
Social distancing and Covid-19 hygiene practices to be observed at all times. 
At this stage, we will begin with Liturgy services only, and other services (including Sunday School) will be announced in due course. There will be no food services or congregating on site until further easing of restrictions is announced by the NSW Government. 
We understand that a negative Covid-19 test requirement may be inconvenient for some, and we ask you to work together with us to do our bit and make sure that everyone is protected - and God will do the rest. 
There will be further announcements updates in due course. 

God bless and we can't wait to see you. 

🙏

07:33 am 17/May/20